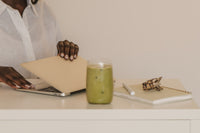 As a coach, you possess the exceptional ability to lead your clients on their journey, but as a business owner, it's critical that you're able to identify where you need guidance. It's never been easier to start and grow a coaching business and, thanks to the wonderful world wide web, the financial barrier to entry has never been lower. However, whether you're on a shoestring budget or scaling your business to six or multiple six figures, there's an investment that you can't ignore - one that ultimately protects your income and shelters you from legal liability- and that's your client contract. 
A rock-solid coaching contract is crucial and will allow you to coach with absolute confidence. In this article, we'll dive into the musts of coaching contracts, highlight your priority clauses and components, and offer guidance on resolving any disputes that may arise with your coaching clients. As a coach and business owner, this is information that you MUST know. 
How Will Your Coaching Services Be Structured?
Before we do a deep dive into contract details and get to know what yourcoaching contract will look like, you'll want first to define the framework or method of your coaching program, as it significantly influences how you structure your contract. Ask yourself if you will offer private (one-on-one) or group coaching. Will it be a six-month program or single sessions? These details impact how you construct your coaching contract in the scope of services section, terms of payment section, and cancellation clause, among others. It's essential to have an agreement that fits the unique needs of your coaching program.
Important Clauses to Include in Every Coaching Contract
Now let's get down to the nitty-gritty, the meat of your contract; vital clauses everycoaching contract should possess:
Package details or scope of services: One of the most critical clauses in every coaching contract is the scope of services, sometimes labeled as the package details. The clause should outline precisely what services will be provided, including the number and length of sessions, what materials are covered per session, additional resources or support, and any other fundamental details.
Further, when drafting your package details or scope of services clause, consider providing what is NOT included. Although it may seem tedious, the merit of listing excluded elements or services lies in avoiding mishaps, blame, or misunderstandings down the road. If you have any inclination for clients to presume additional or not covered components, then it is wise to utilize this clause for clarifying any gray areas. The package details or scope of services can be as comprehensive as necessary.
Terms of Payment: As a necessary component of a coaching contract, terms of payment are where and how you can ensure your clients know the costs of the services they have selected (or package) and when the payments are due. Your payment terms should be clear and specific. Suppose you want to implement a payment schedule and include penalties for missed payments; this clause would be where to outline such specificity. Further, for a smooth payment process, consider describing payment methods you intend to accept, such as bank transfers, credit cards, or PayPal (and communicate any associated fees or costs).
Note:  Other items you may cover under this clause include but are not limited to the invoice submission process, the formatting, delivery method, and any submission deadlines, further helping to avoid any confusion for the client and delays in payments.
Rescheduling Sessions:  When you create a coaching agreement, it's crucial to include a clause that covers unexpected situations that may require postponement. This clause should also state how you prefer to handle rescheduling and any applicable fees.
Missed Sessions: Set clear criteria for missed sessions to avoid misunderstandings and confusion. Define if sessions can be rescheduled or refunded, decide on specific situations, or maintain flexibility in your guidelines.
Cancellation: Ensure transparency and clarity by having a concise clause outlining the cancellation process and discussing any relevant cancellation fees, including refund policies, if applicable, to ensure clients are fully informed of their options. These details provide peace of mind to you and your clientele by offering forthright and fair notice of these procedures.
Confidentiality: It's essential to include a confidentiality clause that specifies the sensitive information and the consequences in case of a breach. Failure to do so may result in inadequate and ineffective contracts, leading to legal and financial implications. Accordingly, assessing the terms in this clause carefully is highly advisable. If you have more complex conditions or any doubts about your confidentiality clause, consider discussing it with a legal professional to ensure the adequacy of protections.
Copyright: This portion of the contract is paramount and should specify that all materials provided as part of the coaching program are the property of the coach and protected by copyright laws. If you provide your clients with materials such as worksheets, online workshops, videos, or audio, include a copyright clause specifying who owns the intellectual property and how it may be used. For example, clients are granted limited licenses to use the materials for personal or professional development. Any unauthorized use, reproduction, distribution, modification, sale, or transmission of the materials is prohibited.
Client Cooperation: Client participation and cooperation expectations during the coaching program should be stated under this clause.
Limitation of Liability Clause: Stipulate you are not liable for any damages or losses incurred by the client, except in cases of gross negligence or willful misconduct. The clause should also state that the client assumes full responsibility for decisions or actions based on the coaching program materials.
Disclaimers: Include disclaimers and warnings about the program's limits. Let users know that the coaching does not replace other professional guidance, like legal, medical, or therapeutic services.
Navigating Coaching Client Disputes
As a coach, you may encounter difficult situations with clients that can be stressful and emotionally draining. These situations can range from a client wanting to reschedule at the last minute to a client canceling halfway through the program or even refusing to pay. This is where yourcoaching contract becomes your best friend. Your contract is your roadmap for client relationships. You and your client have decided upfront that if a particular situation arises, your contract controls how you will deal with that situation.
 

The first step

in navigating any client dispute is to cite your contract language calmly and professionally to your client. You want to remind them of the agreed-upon terms and the actions outlined in the contract.

 

If the issue persists

, follow up with the client to see if there is anything you can do to help. Sometimes, a misunderstanding can be due to a simple miscommunication and resolved through conversation.

 

If the issue cannot be resolved

, it may be time to reduce the heat and urgency. In this case, employing an attorney and sending a demand letter to the client may be helpful.

 

When stuck in a dispute that feels like a standstill or roadblock with a client and no proactive solution, it may be time to call upon a skilled lawyer if you have tried other options but have yet to succeed. As a lawyer with practical insights, knowledge, and guidance, there is always a solution, even when facing the most vexing client disputes.

 

In my experience, most client

disputes are rooted in a misunderstanding

. A 

clear

and 

thorough contract

drafted precisely for coaching services will help you avoid such misunderstandings, stay on the same page with your client's expectations, and stay far away from legal headaches.
Do You Need a Contract for Group Coaching Programs?
Yes! Especially for higher-ticket programs and/or any program with a live coaching component, you really want to have more than just terms and conditions to rely on.
A well-crafted contract is a valuable and necessary tool in group coaching programs, effectively averting misunderstandings and setting forthright expectations for the coach and clients. When managing group coaching, I can't stress enough the importance of exercising caution and ensuring that all clients clearly understand all the details and conditions and that there are no discrepancies or uncertainties.
Contractista's Coaching Contracts
Contractista offers attorney-draftedcoaching contracts customizable for private or group coaching. Our contracts are easy to use, and you can customize and reuse them for different containers in your coaching business. Our coaching contracts are delivered as a Word document, allowing you to easily customize them with your business details and leave client details blank for your master copy.
We recommend Honeybook for your Client Management System, but Dubsado is another practical option. For coaches who want to streamline their client management and contracts process, Honeybook is an excellent choice. Honeybook allows you to create custom Smart Files that enclose all of your coaching documents, from contracts to intake forms, all in one place. You can also automate your payment reminders and client follow-ups, saving time and energy (two of your most valuable commodities). Creating smart files permits you to send your contract efficiently and effortlessly to clients-- and any other necessary paperwork. Entire onboarding packages can be delivered securely and digitally in one file.
How to; Create a custom smart file, follow these simple steps:
 

Log in to your 

Honeybook

account and click "Templates" in the left-hand menu.

 

Click "New Template" and select "Smart File" from the dropdown menu.

 

Name your smart file and click "Create Smart File."

 

Add your 

coaching contract

and any other necessary documents to the smart file.

 

You may save the mart file as a template so you can use it for future clients.
When you're ready to send your coaching contract to a new client, you can select the custom smart file you created and send it to the client via Honeybook.
Protect Your Passion, Your Program, and Your Profits
Your coaching business is more than just your job and more than just your passion - it's both! You're pouring your heart and soul into helping others achieve their goals and reach their full potential. Protecting that passion means protecting your program and profits too. A carefully drafted coaching contract ensures your business is legally protected and your clients understand their commitments. So, whether you are launching a new coaching program or refining an existing one, build a solid coaching contract that reflects your unique business needs with the help of Contractista.
Start thinking about your coaching contract before you run into a sticky situation. Consider using the tips and recommendations to ensure that you have a solid contract that will help you avoid misunderstandings. With the right tools and a little legal savvy, you can confidently navigate any client dispute and continue to do what you love most - coaching others to success.